Sertifi Advanced Fraud Tools bring a higher level of security and reliability to Sertifi eAuthorizations. With a combination of smart technology and data analysis, these tools automatically assess new transactions for signs of potential fraud.
Advanced Fraud Tools are currently only available for transactions in eAuthorization workflows.
Using Advanced Fraud Tools
Advanced Fraud Tools will always run automatically in the background and provide a score for a transaction. No further action is required on your part.
Warning
Advanced Fraud Tools will never enable or disable the ability to proceed with a transaction. Always refer to your organization's policies before making a decision.
Understanding the Fraud Score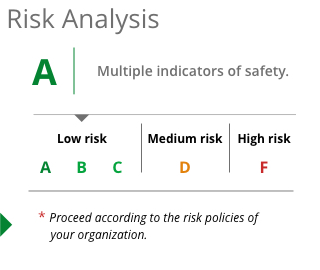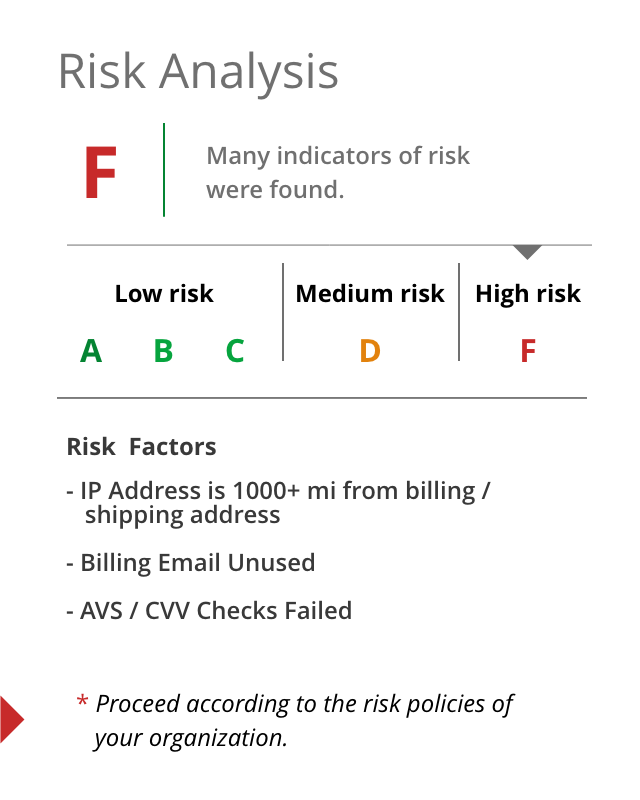 For each payment in a given contract, you'll see an assigned letter grade within the Fraud Score column. This grade is an estimation of the overall safety of the transaction.
Transactions rated A, B, or C are those that contain multiple indicators that the transaction is safe to proceed with.

Transactions with D grades are likely safe but notably affected by one or more risk factors.

The riskiest transactions are rated F.
Multiple factors are considered when determining a transaction's Fraud Score. These factors include, but are not limited to:
Authorization status (approved/not approved)

Merchant ID

Billing Address

AVS/CVV verification

Payer email address

Payer IP address