Tip
Next Gen is not yet available for all portals , but it can be enabled upon request. Please reach out to [email protected] for more details.
If your portal interface is set to Admin Choice, you'll have the ability to switch between Classic and Next Gen. Click Switch to Sertifi Next Generation located in the upper right corner of the Dashboard to start discovering the new UI.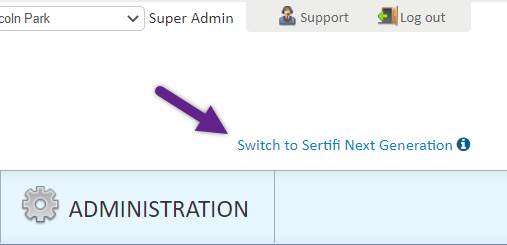 If you'd like to revert to Sertifi Classic, navigate to My Profile and click Switch to Sertifi Classic within the pop-out window.